PURCHASE AND SALE OF METAL SCRAP
The company CENTROMAT s.r.o. has been engaged in the purchase, processing and sale of scrap metal since 1994. It boasts the most modern technologies that it applies at its scrap yard. Thanks to this, it ranks among the 10 most important and largest suppliers of scrap metal to Czech metallurgical companies.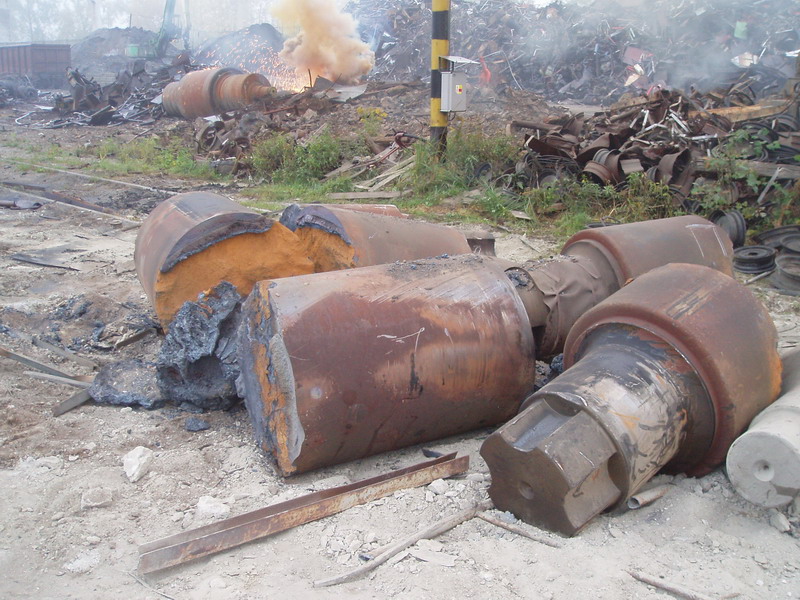 PURCHASE AND SALE OF METAL SCRAP
Do you have metal scrap at your disposal, which will only hinder you and not do another service? Take advantage of the possibility of buying scrap metal, get rid of it and make money. The company CENTROMAT s.r.o. offers the purchase of scrap metal at advantageous individual prices. In the case of long-term cooperation, the conditions are even more advantageous.
Of course, the purchase of scrap metal is stable business conditions and payments on time. If necessary, you will be provided with a free delivery of containers. The company also enables the provision of its own road and rail transport. The subject of the purchase is old metal waste of various types, but also new metal waste, ingots, chips, scales or cast iron waste.
The company further processes scrap metal and offers its sale. Above all, domestic metallurgical companies use this option. When selling scrap metal, even deliveries are ensured throughout the contract, which prevents complications due to lack of material, etc.
The company provides waste delivery with its own trucks or rail cars. Customers are also offered 100% fulfillment of concluded contracts.